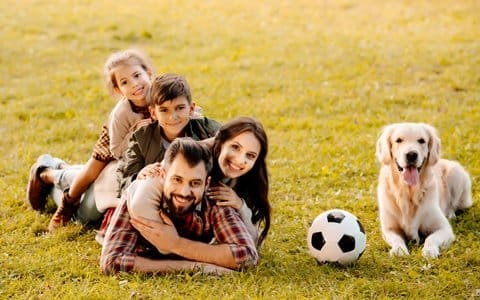 When it comes to choosing a dentist, you need to choose a family dentist in Claremore who will treat your family as their own. At Flawless Smile Dentistry, Dr. Ali Torabi maintains a tight focus on family and values while providing care to our patients. With Dr. Torabi, each member in your family will benefit from complete, comfortable dental care from one convenient location. We are able to meet your family's needs today and in the future with comprehensive care that will grow with your family.

Dental Care for the Whole Family
At Flawless Smile Dentistry, we understand just how busy life becomes when raising a family. You do not have the time to schedule appointments at dental offices all over the city. You need a family dentist who can meet the needs of each member in your family—no matter how old or young. Flawless Smile Dentistry is the dentist for your family.
We provide the necessary care your family needs, even for young children. It is recommended children have their first dental appointment before the age of two. This is recommended for a number of reasons. Your child's oral development and health starts before their first tooth even breaks through the surface of the gum. As a result, they need to visit the dentist regularly to ensure their teeth develop correctly. Not to mention, by visiting the dentist from a young age, they will come to know Dr. Torabi. As a result, they will develop a positive and trusting relationship throughout the years.
From the time their first tooth erupts, to the time they might need wisdom tooth extraction, we will grow with your child and their changing oral health needs. While we care for your children, we are also able to care for your teens, yourself, and even the elderly members in your family. We offer the complete preventive, restorative, and cosmetic services everyone in your family will need as oral health requirements change. We even offer areas of specialty, including periodontal therapy, Invisalign, and dental implants.
Our complete services will not only meet your family's oral health needs today, but in the future as well as oral health needs change throughout the years.
Your Family-Oriented Dentist
As a husband and father, Dr. Torabi understands just how important your family is. He will treat your family as his own as family remains the heart and core of his dental practice. As a result, he will cater to your family's oral health needs just as he would cater to his own wife and children. By choosing Dr. Torabi, you can rest assured your family is in good hands with Claremore's family-oriented dentist.
Our comfortable and family-friendly dental office makes each patient feel at ease as soon as you walk through our doors. If you are in need of a new family dentist who supports the importance of family, choose a dentist who truly cares. Contact Flawless Smile Dentistry today to schedule an appointment. We strive to help the families in our community, one smile at a time.