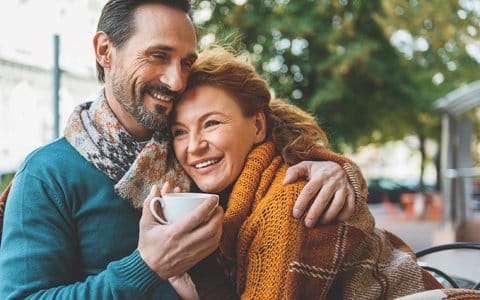 Dental implants have been a staple for decades among dentists who provide tooth replacement for their patients. Like most everything else in dentistry, dental implants have changed and improved over the years. For example, there are now mini implants as well as full implants. The type that is best for you will depend on your unique situation. At Flawless Smile Dentistry, Dr. Torabi provides dental implants in Claremore—both mini implants and full—so you can enjoy the benefits of a complete smile that is healthy and beautiful.
Full Implants vs. Mini-Implants
For patients who need full implants to secure their tooth restoration—whether a porcelain crown, a bridge or a denture—Dr. Torabi uses implants by Biohorizons®. These implants are lightweight, strong, biocompatible and made from titanium, the same material used for joint replacement. Furthermore, they are treated with Biohorizon's proprietary Laser-Lok technology that helps your smile remain well shaped and beautiful over time. This is important because an implant should not only replace a missing tooth, but also needs to maintain bone volume in your jaw. With sufficient bone, your appearance remains youthful rather than prematurely aged.
Mini-Implants
Whether you are currently a denture wearer or are about to be one, mini-implants offer the security of implants so you don't ever have to worry about dentures that move when you eat, speak, smile or laugh. Dr. Torabi uses IMTEC Mini Dental Implants from 3M. With mini-implants, your Claremore dentist only needs to perform a minimally invasive treatment that will immediately stabilize an existing denture that is loose or a brand new denture. The procedure only takes about 90 minutes and because there aren't any sutures, healing time is much shorter than what is required with oral surgery for full dentures. Mini-implants are also made of titanium so they are well tolerated and accepted by the body. Once in place, mini-implants simply snap into the retaining fixture attached to the underside of dentures.
If you are not a candidate for full dental implants because of certain health conditions or because you don't have sufficient jawbone volume to support full implants, speak to Dr. Torabi.
Dental Implant Expert
Dr. Torabi attended the University of Central Oklahoma in Edmond where he studied zoology. He then earned is doctorate of dental surgery from the University of Oklahoma. To sharpen his dental skills in general and learn more about dental implants specifically, Dr. Torabi has studied at the Pankey Institute for Continuing Dental Education and received special training in the placement of Biohorizons dental implants and IMTEC mini-implants.
For Dental Implants in Claremore, Call Our Office Today
If you would like to learn more about full dental implants or mini-implants, schedule a consultation with Dr. Torabi at Flawless Smile Dentistry.