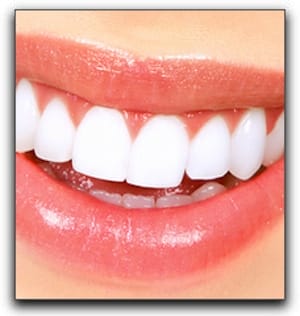 Are your teeth chipped or fractured? Is your smile compromised because of discoloration? Do you ever feel self-conscious about smiling or talking in front of others? These are issues that can easily be fixed through modern cosmetic dentistry. Dental crowns and veneers are designed to not only restore your smile, but also improve the appearance of your pearly whites. Your dentist in Claremore, OK explains more about crowns and veneers.
What is a Dental Veneer?
Veneers are thin "shells" made of high quality porcelain that are custom designed to fit over your tooth protecting your natural tooth structure. Veneers can be used to repair chipping, fractures and staining or discoloration of your teeth. They can also be used to completely update the appearance your teeth, and the result is a smile you'll be proud to share with the world.
Dental veneers actually strengthen your natural tooth and give you improved function. Your highly skilled dentist can complete your veneers in only a few appointments. Dr. Ali Torabi is your dentist in Claremore, OK and he'll work with you to design a treatment plan that meets your needs, desires and goals for your smile.
What is a Porcelain Crown?
A crown restores a tooth that has sustained more damage or decay than a filling or veneer can repair. It's designed to fit over your existing tooth like a "cap" protecting your existing tooth and root. Dr. Torabi uses only the highest quality dental materials when restoring your teeth, so your crown is very durable and should last you many years with the right care.
The benefit of a crown is that it restores the integrity of your natural tooth, rather than having to remove a damaged tooth. Crowns look very natural, and yours will be designed to match your existing teeth so no one will ever know that you have a crown. If you need dental crowns in Claremore, OK visit Dr. Torabi at Flawless Smile Dentistry for treatment you can trust.
Dr. Torabi has been through countless hours of advanced training in the field of cosmetic dentistry, and because of this you can rest assured that you're in the hands of an expert. With a focus on high quality dental care in a warm and friendly environment, the team at Flawless Smile Dental strives to make every visit pleasant and enjoyable. Because we understand that not everyone feels comfortable about their dental appointments, we also offer options for sedation to help patients feel at ease and get the dental treatment they need and deserve. Contact us today to learn more about our cosmetic options.