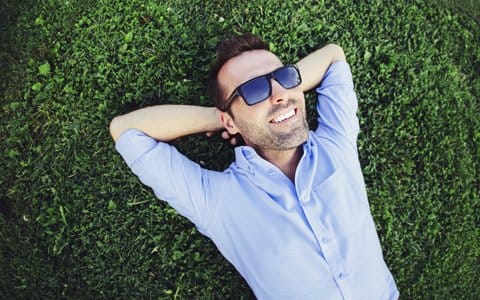 Do you have a vacation coming up or a big event such as wedding or reunion to attend? If you want to give your look a boost, consider teeth whitening. This is the quickest and most cost effective way to make a huge impact on your smile. Your friends and family will think you look amazing but they won't know exactly what you did to achieve your look. Your dentist in Claremore discusses the Zoom teeth whitening process.
Why Are My Teeth Discolored?
There are many factors that contribute to tooth discoloration including:
Age
Certain foods such as curry and marinara sauce
Certain beverages such as coffee, red wine and tea
Lifestyle habits such as smoking and tobacco use
Certain medications such as antibiotics
Over time as we age, our teeth will naturally start to discolor. Foods that we eat and beverages that we drink regularly can also speed up the discoloration process. Smoking and tobacco use have a huge impact on the color of your teeth, leaving them yellow or brown.
How Does Zoom Whitening Work?
Zoom is a great product for achieving immediate results. In a short one-hour appointment you'll leave with your teeth six to ten shades whiter. First we'll place coverings over your cheeks and gums to protect them, and then we'll apply the high strength Zoom whitening gel. A low heat light activates the main ingredient, which is pH-balanced hydrogen peroxide. A fluoride treatment completes the entire process.
You'll leave our office with a take-home whitening kit that you can use to update your smile at home. You'll have clear plastic trays and whitening gel that you can apply as needed to refresh your smile.
Professional Whitening vs Over-the-Counter
You may consider purchasing an over-the-counter whitening system, however there are some things to consider first. Whitening systems purchased at the grocery store are not as strong or effective as what your dentist has access to and you may be disappointed with the results. You will also invest more time in a home whitening system than you will with Zoom at your dentist's office. It's also advisable to whiten under the supervision of your dentist in case you experience any issues with sensitivity.
At Flawless Smile Dentistry, we're proud to use the Zoom whitening system for our patients as Dr. Ali Torabi strives to offer our patients the highest quality dental products on the market. If you're considering teeth whitening in Claremore, OK, we invite you to contact us and learn more about the amazing results our patients are achieving with the Zoom whitening system. You'll be glad you did!