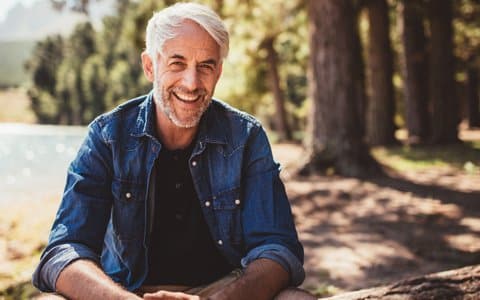 Summer is the season of weddings. Whether you're going to be a guest at a family member's big day or you're the one who is going to be walking down the aisle, you want to look your best at the event. After all, you know you're going to end up in a lot of photographs. Your cosmetic dentist in Claremore offers several treatments that can help you face all those cameras with confidence!
Teeth Whitening
Age, genetics, and daily habits can all lead to teeth that are yellow or dull-looking. With professional ZOOM! whitening from your dentist in Claremore, your smile can become up to eight shades brighter in a single appointment! The procedure is effective at vanquishing most types of discoloration, and it is very safe. It is also one of the most affordable cosmetic dentistry treatments available.
Lumineers and Porcelain Veneers
If the flaws in your smile go beyond simple staining, you may be able to benefit from Lumineers or porcelain veneers. Both of these treatments take at least two appointments to complete, and they both employ the use of custom-made tooth covers that disguise your teeth's imperfections, including discoloration, cracks, chips, and minor misalignment.
The biggest difference between Lumineers and porcelain veneers is the level of permanence involved. Regular porcelain veneers require your dentist to remove some enamel from your teeth, which means you'll have to keep veneers for the rest of your life. Lumineers require less tooth preparation and can be removed if you so desire. Your dentist will discuss the pros and cons of each option with you so you can make the decision that is best for your smile.
Gum Recontouring
If you have excess or uneven gum tissue, your smile may look disproportionate. Your dentist can fix this issue by gently removing extra gum tissue with a soft tissue laser. The laser makes the procedure as minimally invasive as possible and ensures that you have a relatively fast recovery time.
Metal-Free Restorations
Metals used to be the materials of choice for creating crowns and filling in cavities, but silver and gold clash with a smile's natural beauty. If you need to have some restorative work done, talk to your dentist about metal-free restorations. Made of resin or porcelain, they blend in with the teeth around them, creating a seamless look that you'll be proud to show off on the big day. Some dentists even offer same-day crowns with CEREC — they're perfect for procrastinators who let the wedding date sneak up on them!
Wedding season is well underway, but thanks to fast and effective cosmetic treatments from your dentist, you may still have time to makeover your smile before the big day.
About the Author
Dr. Ali Torabi is proud to serve as your general and cosmetic dentist in Claremore. He has undergone extensive training that enables him to help his patients achieve teeth and gums that are both healthy and beautiful. To talk to him about how you can experience a smile makeover before the big day, contact our office at 918-342-4444.