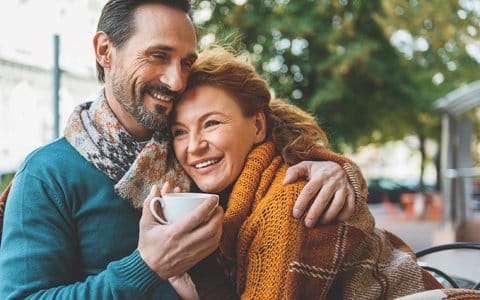 One of the last options your dentist will consider for correcting a dental health issue is a tooth extraction in Claremore. However, there are certain situations like a severely damaged or impacted wisdom tooth, where this is the only viable option. If you undergo a tooth extraction, your dentist says what you do post-procedure plays a huge role in your recovery. Read on to learn what you should do and what activities to avoid!
The Steps of the Tooth Extraction
Having a tooth extracted is a fairly simple procedure. Here are the steps:
Numbing – You don't have to worry about enduring agonizing pain when your tooth is extracted because the process is painless. That's because your dentist will apply a topical anesthesia before the procedure starts to numb the area where the work is to be done.
Loosening the Tooth – Next, a special tool called an elevator is used to loosen the tooth while it's still in the socket.
Tooth Extraction – After the tooth is loosened, your dentist will use forceps to grab the digit and extract it.
Blood Clotting – Finally, you'll gently bite down on a cotton gauze that will help to make your blood clot. Typically, there will be light bleeding up to 24 hours after the procedure concludes.
What to Do After a Tooth is Extracted
After the extraction is completed and the numbing medication wears off, you may experience mild discomfort for up to 48 hours. Here are some tips that will help with the recovery process:
Take Pain Medications – Your dentist will either prescribe medication or recommend an over-the-counter option. Be sure to follow the instructions you're given to get relief from any discomfort.
Apply Ice for Swelling ­– It's common to have some swelling after a tooth extraction. To reduce the inflammation, you can apply an icepack in 10-minute intervals.
Limit Activity – During the initial 24 hours after your procedure, limit your activity as much as possible to allow your extraction site to heal properly.
Dry Sockets – A Common Problem
One of the biggest challenges to your healing is a condition called dry sockets. This occurs when the blood clot at the extraction site has been disturbed and the nerves and bone have been left exposed to bacteria, which can slow your recovery and cause unnecessary pain.
To prevent this from happening, here are some habits you should avoid:
Food and Drink Intake – After the procedure is done, you should avoid consuming any foods that require chewing. Also, when drinking, avoid using a straw because it can dislodge your blood clot.
Tobacco Usage – Along with being unhealthy, using tobacco is a major contributor to dry sockets. Thus, it's best to avoid smoking or chewing tobacco after your procedure is done.
Vigorous Toothbrushing – When brushing your teeth after your tooth extraction, be sure not to be aggressive. Vigorous cleaning can disrupt the healing process and cause intense pain.
Having your tooth extracted can be made simple with the help of your dentist in Claremore. To find out more about the tooth extraction process and the post-procedure do's and don'ts, reach out to your local professional and schedule a consultation today.
About the Author
Dr. Ali Torabi earned his dental degree from the University of Oklahoma. Throughout his career, he has continued to broaden his knowledge and sharpen his skills through his affiliation with such organizations as the Pankey Institute for Continuing Dental Education, Spear Education and others. Dr. Torabi performs tooth extractions at Flawless Smile Dentistry, and he can be reached for more information through his website.