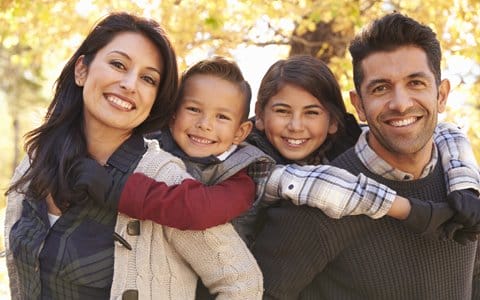 You've got a lot to keep track of when you're running a family — like balancing homework, allergies, and trips to friends houses alongside all of your own personal needs. When it comes to making sure everyone can enjoy a clean, healthy smile, you should know that visiting a family dentist in Claremore makes a world of difference.
A family dentist is someone who is trained to provide care for all of your loved ones, with services ranging from checkups and cleanings for everyone along with more specialized treatments, like gum disease therapy, children's dentistry, and more. Forget having to drive all over town to ensure everyone's needs are met. Your whole crew will look forward to visiting an excellent family dentist!
Benefits of Family Dentistry
There are a number of reasons to love family dentistry, and we have listed some of the most significant below. Which would you enjoy most?
Everyone's smile needs are met from the comfort of one state-of-the-art office, so you don't have to worry about getting to know the policies and personalities of multiple dental practices.

Little ones may be more comfortable visiting a dentist they know the whole family trusts.

Family dentists can often offer blocked appointments, so everyone can have their checkup and cleaning taken care of in the same afternoon.

A family dentist is highly-experienced providing a comprehensive list of services — all with the fun, friendly approach children love as well.

Enjoy the added convenience of extended office hours and emergency dental care when you visit a family dentist.

Over time, you benefit from developing a long-term relationship with a dental team who will always act in the best interest of your smile.
Preventive Care Is Crucial
As your Claremore family dental practice, we are concerned with the oral health of everyone in your family. We know that means starting with prevention to ensure that dental problems like tooth decay, gum disease, and others never occur in the first place — and that if they do pop up, these issues are detected early to ensure we can provide the most conservative treatment possible.
We recommend that patients of all ages visit us for a checkup and cleaning every six months. During this appointment, our hygiene team will remove plaque and tartar buildup and take periodic X-rays. This process is always extra gentle and friendly for our younger patients. Then, your dentist will come into perform a tooth-by-tooth evaluation. If you have something that needs treatment, we will plan on a time for you to come back as soon as is necessary for follow-up care. If no issues are detected, we'll send you on your way with plans to see you again in six months! We look forward to being your and your family's partner in dental health for years and years to come.
Meet the Practice
Flawless Smile Dentistry provides comprehensive dental services for families of all ages. To learn more about their services or to schedule an appointment for quality family dental care, please do not hesitate to contact the office at 918-342-4444.