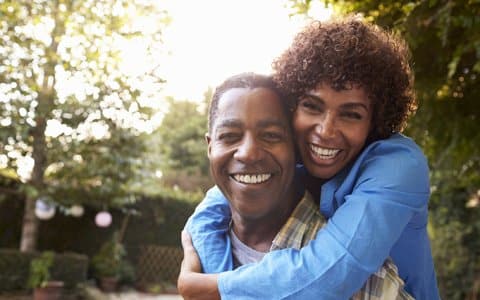 You never expect it to happen to you, but a dental emergency can strike at any time and without any warning. 1 in 6 Americans will face one this year. If you find yourself in this position, there is no worse time than during the holidays for it to happen. While you may be tempted to wait until the 1st of the year to schedule an appointment, it could cause you to lose your tooth. Instead, it is best to call your emergency dentist in Claremore and then respond properly to the issue at home. Now sure what to do? Here are some simple things that can help save your smile.

Treating Common Dental Emergencies
A dental emergency can be a scary situation; however, you need to calm down and assess the problem. If you have uncontrollable bleeding or suspect your jaw is broken, head to your local emergency department. For any other dental issue, contact your dentist in Claremore right away. While you wait for your appointment, provide first aid to your tooth.
Knocked Out Tooth
Gently, hold the tooth by the crown and rinse it with cool water. Do not use any cleaners, soaps, or scrub it. Your tooth needs to be kept moist, so do not dry it. If you can, reinsert it back into the socket. If you cannot, place it in a cup of milk or water.
Dislodged Tooth
Gently push your tooth back into position. Bite on a piece of gauze to prevent it from moving.
Toothache
This can be a sign of an infection that needs immediate care. Use over-the-counter pain relievers to manage your discomfort.
Broken Tooth
Rinse your mouth with salt water, keep your tooth clean, and avoid placing pressure in it. If any swelling occurs, apply a cold compress to the outside of your face.
Broken Restoration/Oral Appliance
Never try to fix a restoration or oral appliance on your own. Do not continue to use it. Instead, put it in a safe place until it can be repaired or replaced.
Object Stuck in Teeth
Gently try to use dental floss to remove it. Never use sharp or metal tools to get it out.
How to Prevent Dental Emergencies
Although you cannot fully prevent a dental emergency, there are several things you can do to help keep you out of the dental chair this holiday season:
Brush and floss your teeth.
Do not use your teeth as tools to open packages.
Do not bite overly hard foods, like ice.
Wear an athletic mouthguard if playing sports.
Limit your sugar consumption.
Visit your dentist for a cleaning and checkup.
Call Your Dentist Today!
Do not let a dental emergency ruin the holidays. Your dentist can save your smile and stop your pain, so you can get back to spending time with your friends and loved ones.
About Dr. Ali Torabi
Dr. Ali Torabi regularly continues his training to provide his patients with advanced dental services. Besides general dentistry, he believes in always being there for his patients, even during emergencies. If you have a dental emergency this holiday season, do not wait. Contact our office right away.