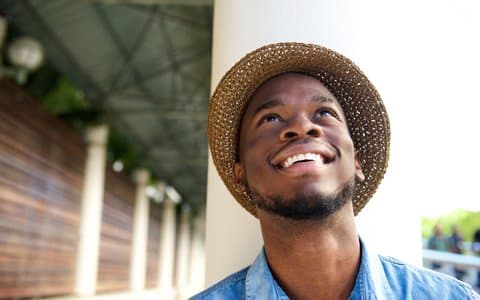 You're an entrepreneur in Tulsa and you just landed a huge client – on your drive back home to Claremore, you can't help but smile because of your success. But when you see yourself in the rear-view mirror, your grin dissipates. Your teeth are crooked, and there's a noticeable gap right in the front. It's time to end the embarrassment and make your teeth straight, but you're an adult, and traditional metal braces are not for you. What alternatives are there? With Invisalign in Claremore from Flawless Smile Dentistry, you can get the perfectly straight teeth you deserve with invisible treatment. Learn all about these revolutionary clear aligners in this post.
What Is Invisalign?
Invisalign is the premier invisible product for straightening your teeth. This system consists of 100% custom-made clear, BPA-free acrylic aligners that fit comfortably and gently move teeth into proper position. They can correct any number of common dental alignment problems.
The process for this treatment starts with having Dr. Ali Torabi make a 3D model of your teeth. With this technology, you'll get a sneak peek of what your final result will look like. Then, we'll send your impressions and digital model to the lab, and your Invisalign will be made just for you.
You'll receive your entire course of treatment in one shipment, and the aligners will be numbered in sequential order for your convenience. Simply switch to a new pair about every two weeks and be amazed by how quickly you see impressive results.
Why Is Invisalign Better Than Traditional Metal Braces?
As your dentist in Claremore, Dr. Torabi explains that this straightening option is superior when compared to traditional metal orthodontics for many reasons:
Invisible – Let's be honest, everyone wants straight teeth, but no one wants a mouthful of metal to make the perfect smile happen. Correcting your alignment is about making your teeth healthy and better looking, not about calling more attention to imperfections. Since Invisalign is clear and thin (yet remarkably effective), the only person who'll know you're wearing them is you.
Comfort – Not only will the aligners adjust the position of your teeth in a way that's comfortable, you'll also have minimal wear and tear to the inside of your mouth. You can say goodbye to nicks and cuts to your gums, cheeks, and lips – that means no more unpleasant dental wax, too.
Diet – Unlike traditional metal braces, you'll take Invisalign out when you eat. You'll be able to maintain a balanced diet and eat all your favorite foods – from apples, to corn-on-the-cob, to caramels, to popcorn – nothing is off limits.
Time – Since you won't need to come into our office every two weeks to have your braces adjusted, you'll save time with fewer follow-up dentist appointments. And, the overall treatment time is shorter – most patients are completely done in 6-18 months.
Now that you know why Invisalign is the clear choice for straight teeth, schedule your appointment today to get the smile of your dreams!