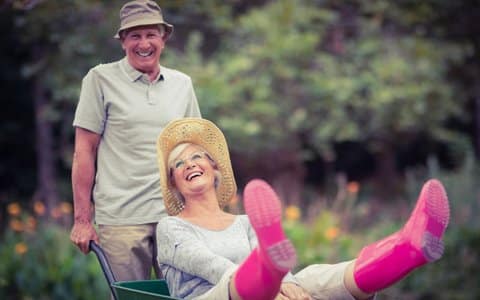 Replacing missing teeth with dental implants is usually a surefire way to improve the appearance and function of your smile for many years to come. However, although a failed dental implant is an unusual occurrence, it can happen. If you currently have dental implants or are a new patient considering dental implant surgery, here is what you need to know about implant failure and how to spot it.
What is a Dental Implant?
A dental implant is a very small titanium post that is surgically inserted into the jawbone beneath the gum line. Over several months, the titanium implant fuses with the surrounding bone through a natural process called osseointegration, thus providing a stable base for a dental crown or bridge. By mimicking the natural tooth root structure, dental implants provide maximum support for replacement teeth and allow patients to eat, speak and smile with confidence once again.
What Causes an Implant to Fail?
Dental implants have a high success rate of up to 98%. However, in rare cases, implant failure can occur. Here are a few reasons why:
Gum disease – This oral infection that damages the gums and jawbone can contribute to implant failure.
Insufficient jawbone – Whether through gum disease or osteoporosis, diminished jawbone density can negatively impact a dental implant.
Tobacco use – Smoking restricts blood flow to the gums, which can impede the healing process. Studies have shown that up to 1 in 5 smokers experience dental implant failure.
Poor dental hygiene – When patients do not take proper care of their teeth and gums, oral infections can develop that can lead to implant failure.
Medical conditions – Autoimmune diseases or conditions like arthritis and diabetes that cause the body to heal at a slower pace can prevent successful osseointegration.
5 Signs of Implant Failure
Signs that you may be experiencing early or late-stage dental implant failure include:
#1: Wobbly or loose feeling near implant
#2: Difficulty chewing
#3: Swelling near the implant site
#4: Gum inflammation and/or recession
#5: Severe dental pain or discomfort
If you have one or more of the above symptoms, you should immediately request an appointment with an implant dentist in Claremore. Waiting to take action will only allow the problem to worsen over time.
Fortunately, a failed dental implant can easily be removed with local anesthesia. Once the implant is removed and the area cleaned and treated, you and your dentist can discuss the best next steps to restore your smile.
Dental implants are a popular and effective tooth replacement solution that can restore your smile and your confidence. However, as with any surgical procedure, some risk of failure is involved. Now that you know the signs of implant failure, you will be primed to act fast to preserve your oral health and protect your smile.
About the Author
A proud University of Oklahoma graduate, Dr. Ali Torabi enjoys helping patients in Claremore achieve and maintain healthy smiles. At Flawless Smile Dentistry, Dr. Torabi offers every stage of the implant procedure – including surgical placement – all under a single roof. Patients with questions about new or existing dental implants can visit the Flawless Smile Dentistry website or call Dr. Torabi at (918) 342-4444.