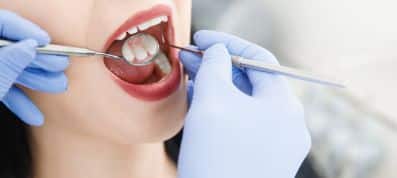 At Flawless Smile Dentistry, we're growing in more ways than one. Since today is the first installment of our new monthly blog, we thought it was the perfect opportunity to announce our new second location and our ribbon-cutting event on August 16th. As a dentist in Broken Arrow, we've loved serving the community's dental needs over the years and are thrilled to help even more people achieve great oral health. Keep reading below to learn about the many services we provide (at both locations) and our overall approach to dental care. And while you're at it, feel free to check out our new website as well!
What Services Do We Offer?
Whether you see us in our original location or our new office, you can count on getting the same procedures and outstanding care as always. Here are just some of the comprehensive services we offer to meet the needs of patients of all ages:
Checkups and cleanings with an oral cancer screening at each visit
Children's dentistry such as sealants, fluoride treatments, and athletic guards
Cosmetic dentistry, including teeth whitening, metal-free restorations, and porcelain veneers
Invisalign clear braces and traditional braces
Dental crowns with CEREC one-visit technology
Gum therapy and periodontal care
Root canals
Bridges and dentures
Dental implants
TMJ therapy
Extractions and emergency care
Several sedation options to help everyone feel comfortable in the dental chair
And with late hours throughout the week andSaturday hours, you can count on us being available whenever you need great dental care.
Modern Equipment and Technology
We want you to have a great experience at every visit, so we've invested in the latest technology to make your dental work faster, more effective, and more comfortable:
Intraoral Camera– This shows you up-close photographs of what's happening in your mouth and is great for helping you understand your dental health.
Cone Beam 3D Scanner –This scanner gives us detailed, 3-dimensional images so we can work with even more accuracy and precision.
Digital X-rays – Not only do these X-rays use 90% less radiation, they also give us a better-quality image than traditional X-rays.
Soft Tissue Laser –With a soft-tissue laser, gum treatment is so comfortable that anesthesia isn't usually needed. It also means less bleeding and faster healing.
Digital Impressions– Digital impressions are superior for several reasons. Instead of relying on messy, uncomfortable putty, this tool simply scans your teeth to give us a precise, 3-dimensional image. It's not only more comfortable, but more accurate as well.
Our Approach To Dentistry
When you step through the door, you can count on everyone on our team treating you like a member of our own family. That means taking the time to get to know you and listening to your concerns from the very beginning of each visit. We work withour patients to create the best treatment plan for their needs and help them make the best decision for their personal circumstances. And since we want our relationship with you to be built on trust, you'll never feel pressured or rushed.
And lastly, we are accepting new patients, so get in touch anytime to schedule a visit. Whether you're looking for a new dentist in Broken Arrow or you've been a patient of ours for many years, we look forward to serving your dental needs for many years to come.
About Flawless Smile Dentistry
At Flawless Smile Dentistry, we're passionate about providing outstanding dental care to everyone in Broken Arrow and the surrounding areas. No matter what kind of oral health needs you have, you can count on friendly, compassionate dentistry at every visit. If you have any questions or want to schedule an appointment, you can contact us via our website.