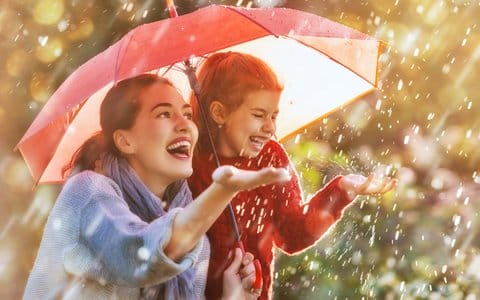 Did you know that February is National Children's Dental Health Month? Well, now is the perfect time to learn more about this important issue. After all, your child's oral health matters! You want to make sure they keep their happy, healthy smile for many years to come. Check out these four interesting facts you may not know about children's dental health.
Cavities are the most common chronic condition children face.
It would be an understatement to say that cavities in children are common. Did you know that your child is five times more likely to get a cavity than have asthma? The Center for Disease Control and Prevention states that 20 percent of children between the ages of five and eleven have at least one untreated decayed tooth. Although in many cases oral care could improve to prevent these cavities, some happen despite everyone's best efforts to maintain oral hygiene.
Cavities can affect more than just your child's teeth.
Baby teeth have thinner enamel, which means that when they get cavities, the decay often penetrates deeper into the tooth faster, causing your child to experience pain or infections. As a result, cavities can negatively impact your child's ability to eat, speak, play, and focus on learning. In fact, studies have shown that children with poor oral health earn lower grades than those with good oral health. Also, children with dental problems can develop self-esteem issues or even depression. That spot of decay is small, but it can have a huge effect on your child.
Fluoride treatment can strengthen your child's teeth.
Other than brushing with fluoride toothpaste and flossing daily, fluoride treatments with your family dentist in Claremore are one of the most effective ways to avoid cavities. In fact, these treatments can prevent 33 percent of cavities in baby teeth alone. Also, if you have access to fluoridated water, have your child drink it. The CDC reports that children who live in communities with fluoridated water have fewer cavities than those whose water is not fluoridated.
Dental sealants can protect your child's molars.
Many children get cavities on the chewing surfaces of their teeth. The premolars and molars in the back can be particularly challenging for young children to keep clean. But you can do something for these cavity-prone areas! Your family dentist in Claremore offers dental sealants, a protective coating that acts like a shield to harmful bacteria, for these back teeth in children and adults. Dental sealants last for up to ten years and can prevent 80 percent of cavities.
In the end, by learning from these facts about children's dental health, you can improve the dental health of your own child. You would do anything to protect their smile, wouldn't you? Your child's dental health is worth the time and effort to maintain now so that they can continue to smile down the road. For more information about children's dentistry, contact your family dentist.
About the Practice
At Flawless Smile Dentistry, patients of all ages are welcome. Dr. Ali Torabi, Dr. David Chun, and their staff have years of dental experience helping patients care for their smiles. To accommodate busy schedules, they are open until 7 p.m. Monday through Thursday and on Saturdays. To schedule an appointment with them, you can call (918) 342-4444 or click here.