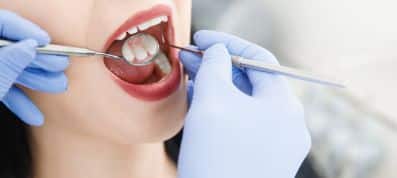 With a dental insurance plan, either from your employer or from the marketplace, you can gain access to the dental treatments you need and save money in the process. However, it's likely that your plan's benefits will not carry over into the new year. On January 1st, your benefits will expire, which means the money you paid into them will go to waste if you don't get your treatments out of the way! As you'll learn, dental insurance has the ability to change dramatically year over year. Speak with a dentist today and they'll help you maximize your insurance to the fullest.
Dental Insurance is Truly Use It or Lose It
Most dental insurance plans come with what is called an annual maximum. This total refers to the amount an insurance company will pay to cover treatments in a given year. Some annual maximums can be as high as $2,000, while others are closer to $1,000. The important part to note is that the overwhelming majority of people with PPO plans do not exceed or even meet this maximum in a given year. That means any money that does not get paid by the insurance company goes right back to those companies.
Get Your Routine Care Out of the Way
Preventive care is one of the most affordable forms of care you can have completed. For one, dental insurance is designed to cover the majority of costs for treatments like exams, cleanings, and X-rays. To maintain long-term oral health, you should be visiting the dentist at least once every six months for an exam and cleaning. However, most people only go once a year, which hurts their oral health and their wallet. If your plan covers two checkups and cleanings, as many plans do, now is the time to make the most of them before they expire.
Get the Most Out of Your Deductible
In order to access the benefits of your insurance, you need to pay a deductible. For many dental insurance plans, the deductible tends to be lower and easy to pay, but it still resets in the new year. If you want to avoid having to pay it a second time and get that filling or crown treatment out of the way, it's important to use your insurance regularly and before January 1st. Remember, dental insurance is meant to be used on a regular basis, which contrasts from traditional medical insurance.
Your Insurance is Likely to Change
It's rare that a dental insurance plan stays the same year after year. For example, co-pays and premiums can begin to go up, coverage for certain treatments can change, and the percentage of certain treatments can fluctuate.
Most dental plans cover care in the following way, so if you need any of the following, now is the time to schedule treatment!
Preventive Care – exams, cleanings, and X-rays – at or close to 100% coverage
Minor Restorative Care – dental fillings and root canal therapy – about 80% coverage
Major Restorative Care – crowns, bridges and dentures – about 50% coverage
The end of the year is almost here, so don't let your benefits go to waste. Schedule an appointment with a dentist today and they'll help you maximize your insurance and save money in the process!
About the Author
Dr. Ali Torabi is in-network with a wide variety of PPO insurance plans, so you can start saving on the care that you're entitled to. Him and his team will gladly go over your coverage in more detail before you begin treatment, so you can find the best way to save on care before the end of the year. To get started, you can contact him through his website.