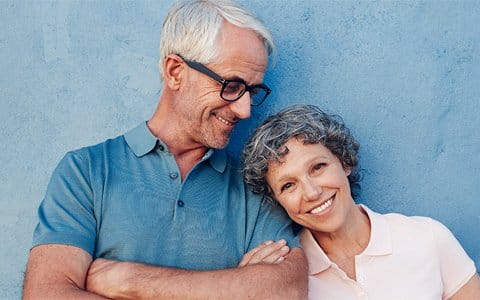 If you have any missing teeth, then replacement is a must for the sake of your oral, general and psychological health. The question is what type of tooth replacement is best for you. Some people may like the idea of dental implants, but they are hesitant because of the cost. Actually, when compared to bridges or dentures, dental implants can be more economical because of their longevity. Dr. Torabi at Flawless Smile Dentistry uses dental implants in Claremore, OK, not only because they are durable, but also because they create smiles that are beautiful and natural looking.
The Advantages of Dental Implants
Compared to other tooth replacement options such as dental bridges, partials or full dentures, dental implants are stronger and more durable. Initially, these other choices may cost less, but they will eventually need to be replaced; most can only be expected to last between 10 and 15 years. However, with proper oral hygiene and regular checkups with Dr. Torabi, your dental implants can last a lifetime. As such, they are a permanent and cost-effective solution to tooth loss.
In addition, dental implants do not affect or require alterations to adjacent teeth the way that a crown and bridge does. A bridge is held in place by crowns that are attached to abutment teeth on either side of the gap in your smile. These abutment teeth must be reduced in size in order to accommodate the crown.
Similarly, a partial or full denture can impact other areas of your oral health. For example, a partial attaches to other teeth with metal clips and brackets. A full denture rests on top of your gums. Both of these types of replacements can lead to bone degeneration and a sagging facial appearance because there is nothing to replace the missing root of a tooth.
On the other hand, with a dental implant there is a post that replaces your tooth root. This post, which is made of the biocompatible metal titanium, stimulates your jawbone so you are less likely to experience bone loss.
For Dental Implants, Claremore, OK, Calls Flawless Smile Dentistry
Dr. Torabi will be glad to meet with you in order to determine whether or not dental implants are the best tooth replacement for you. He will evaluate your teeth and gums as well as the bone density of your jaw; sufficient bone is necessary for implants to have a solid foundation. With this information, Dr. Torabi will develop your dental implant treatment plan. Call our dental practice in Claremore, OK, today to schedule an appointment.