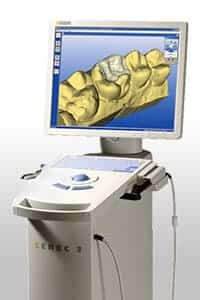 Dental crowns have been used for decades to restore a tooth's shape and strength. Today, however, thanks to numerous advances in dental technology and materials, crowns are more natural-looking and stronger than ever. Dr. Ali Torabi at Flawless Smile Family, Cosmetic & Sedation Dentistry in Claremore, OK, expertly designs and places crowns to restore patients smiles, oral health and confidence.

Also called a dental cap, dental crowns are placed over a compromised tooth. Once in place, a crown completely encases the portion of the tooth that is visible above the gum line. Dental crowns may be the appropriate solution a tooth that is:
Severely damaged by advanced tooth decay
Cracked and in danger of breaking
Worn and uneven because of teeth grinding and clenching
Misshapen or irreversibly discolored or stained
Fractured due to traumatic injury
For a patient with a missing tooth, a crown is often used to top a dental implant surgically placed in the jawbone beneath an open socket. Crowns can be used for patients of all ages, including children.
Depending on where a patient needs a crown, Dr. Torabi will select either a crown of precious metal, porcelain fused to metal or an all-porcelain crown. In most cases, we use all-porcelain or all-ceramic crowns, so patients can enjoy a smile that is completely white. And because we can accurately match a crown to your natural tooth color, you'll never have to worry that a crown looks different than your other teeth.
Receiving a Crown from the Dentist Claremore Loves
Most crowns necessitate two visits to our office. At the first appointment, we'll examine and prepare the tooth, and at the second visit the crown is set in place.
The process begins with an impression of your tooth before treatment. This allows our dental lab to build a crown that matches your existing bite. Then, Dr. Torabi will begin to alter the shape of your tooth in order to accommodate the crown. After anesthetizing the tooth and adjacent gum tissue, the tooth is filed down on the biting surface as well as along the sides, so the new crown will fit seamlessly.
Once the tooth is appropriately reshaped, we'll create another impression of the tooth. This impression is also sent to the lab to ensure your new crown fits snuggly and comfortably on your newly shaped tooth. While our lab fabricates your permanent crown, Dr. Torabi will give you a temporary crown. Usually made of acrylic and held in place by temporary cement, you'll need be a bit careful when you eat.
In a couple of weeks, you'll return to our office for your second and final crown appointment. Dr. Torabi will remove the temporary crown and check the permanent restoration for color and fit. The crown will be cemented into place and, if necessary, filed to provide a perfect fit.
Call Our Office Today
If you would like to learn more about how a crown can restore your smile, then call Dr. Torabi at Flawless Smile in Claremore, OK.  Our family-friendly dental practice happily welcomes patients from throughout the surrounding areas, including Tulsa, Owasso, Jenks, Bixby, Broken Arrow, and beyond.