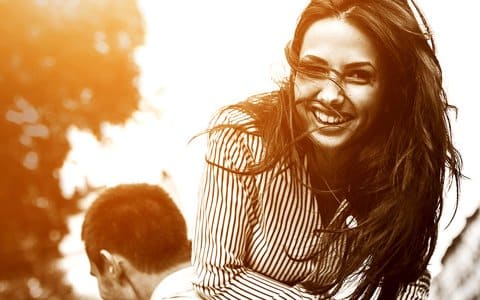 Many patients only visit their dentist when they absolutely have to because their dental insurance is too stressful to deal with. It's time to take advantage of your insurance, because on January 1st, your benefits will renew, which means any unused ones will disappear. With the right dentist by your side, you'll be able to maximize your benefits while minimizing out-of-pocket costs. Here are some questions to ask yourself to find out if you're getting the most out of your monthly investment. 
Have I Met My Yearly Maximum?
Your dental insurance company puts an annual cap on how much they'll pay out for your dental services. The average maximum for each person with private dental insurance is about 1,250 dollars each year. That means that after you reach this amount, you'll need to pay for your services out of your own pocket. It also means that any unused amount will be lost at the beginning of the new year..
So many people don't realize that their unmet maximum doesn't roll over. In fact, according to the National Association of Dental Plans, only 2.8 percent of people with PPO dental plans reached or went over their yearly cap. Instead of being a part of this statistic, speak with your dentist to learn how to get the most out of your benefits.
Have I Paid My Deductible?
The average deductible for dental insurance is around 50 dollars. That means that before your insurance providers will begin covering the cost of your treatments, you'll need to pay your annual deductible out of your own pocket. Once you've reached it, you won't have to pay the fee again until the following year. If you've already met this amount, get the services you need before you have to pay your new deductible on January 1st.
Am I Being Proactive About My Oral Health?
Dental insurance providers reward patients who are proactive about taking care of their oral health problems. That's why they use the 100-80-50 model. This means that they pay for 100 percent of preventive care, including your two free semi-annual checkups and cleanings, 80 percent of "basic" treatments such as cavity fillings, and 50 percent of major procedures such as root canals.
When you visit your dentist for routine examinations, they're able to diagnose and take care of issues before they become severe and require more costly and invasive treatments that your insurance won't cover as much of. You'll also be able to avoid experiencing oral pain and discomfort due to worsening problems.
Knowing these basic facts about your dental insurance plan can help you get the most from it. If you have any questions about services that are covered by your plan, contact your dentist. They can help you learn more and give you the tools you need to understand your policy. Don't waste your dental benefits, instead, get a healthy and beautiful smile by making the most out of them.
About the Author
Dr. David Chun believes in making high-quality dental care available to everyone, especially people who avoid scheduling appointments because they're concerned their dental insurance won't cover them. He is an in-network provider for countless PPO insurance plans. He is happy to answer any questions patients may have about how they can take advantage of their benefits before their plan renews on January 1st. To learn more about your policy, visit Flawless Smile Dentistry's website or call 918-342-4444.