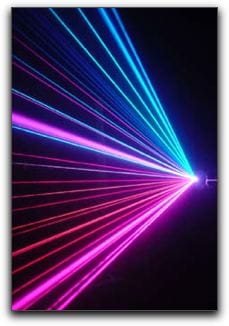 Data from the Centers for Disease Control and Prevention indicate that about 50 percent of American adults over the age of 30—that's about 64.7 million of us—has gum, or periodontal, disease. That percentage increase to just more than 70 percent for the population that is 65 and older. So, if Dr. Ali Torabi at Flawless Smile in Claremore, OK, diagnoses you with gum disease, well, let's just say you have a lot of company. However, you're in good company because Dr. Torabi and his team of dental hygienists and assistants treat gum disease with laser gum therapy.
Gum disease is a bacterial infection of the gum tissue that surrounds one or more teeth. Symptoms include bleeding gums; sensitive, red or swollen gums; bad breath; and teeth that have loosened or have shifted out of their usual position. Left untreated, gum disease cannot only spread in your mouth, but the bacteria can migrate to other bodily organs and symptoms to cause other health problems, including heart disease, diabetes, low birth weight and even dementia.
Dr. Torabi: Laser Gum Dentist
Traditionally, the first procedure dentists have relied on to treat gum disease has been root scaling and planing. During this procedure, a dental hygienists uses a special instrument to removed plaque and tartar (plaque that has hardened) from above and below the gum line. Then, planing reduces the rough spots on your teeth where bacteria can more easily cling. Lasers are now used to treat gum disease—both gingivitis, the early stage, and periodontitis, the latter stage—and studies show that similar outcomes result when comparing laser treatment to root scaling and planing. Laser gum deep cleaning in the hands of Dr. Torabi is an effective and convenient treatment that is non-surgical.
If surgery becomes necessary to arrest advancing periodontitis, then Dr. Torabi will use laser gum surgery. In lieu of surgery with a scalpel, we use laser gum therapy to reduce the pocket gap between teeth and gums that may develop with gum disease.
Call Our office Today
If you would like to learn more about laser gum therapy, or if you are experiencing any of the symptoms listed above, then call Dr. Torabi at Flawless Smile in Claremore, OK.  Our family-friendly dental practice happily welcomes patients from throughout the surrounding areas, including Tulsa, Owasso, Jenks, Bixby, Broken Arrow, and beyond.