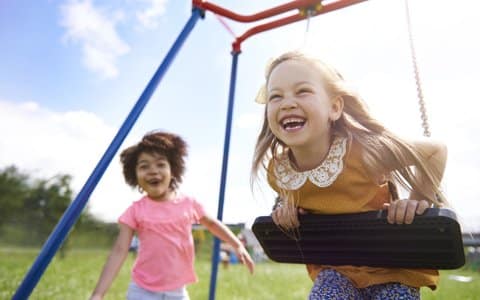 What will you find on your first visit to Dr. Torabi's Claremore dental office? You'll find friendly faces waiting to greet you, and a compassionate team eager to meet your important needs. And because we're focused on general and family dentistry, we're prepared to meet the needs of adults and children alike.
All smiles can benefit from basic general and preventive care, not just adult smiles. To help your family build the healthiest smiles possible, we recommend visiting our Claremore dental office twice a year for checkups and professional cleanings. We also recommend a healthy diet and a regular home care routine.
As great as home care and eating healthy are, though, by themselves they're no substitute for regular visits with Dr. Torabi. During a general and preventive visit with our team, Dr. Torabi will perform a comprehensive oral exam to look for warning signs of common oral health conditions.
Besides looking for gum disease and tooth decay, we'll also look for old dental work that needs to be replaced, and we'll check for signs of teeth grinding and TMJ issues. Both of these can damage teeth and cause painful symptoms like headaches, neck and shoulder pain, and more. And finally, we'll screen your smile for signs of oral cancer.
If we find anything that needs our attention, we can begin planning your treatment immediately. Our general and family dentistry services include:
To find out more about each of these services, click on the links above to visit our pages for each. You can also explore our website or give our office a call directly. Our team would be happy to answer any questions you might have, in addition to reserving a consultation appointment for you or someone else in your family.
We're proud to serve patients from Claremore, Tulsa, Owasso, and beyond.