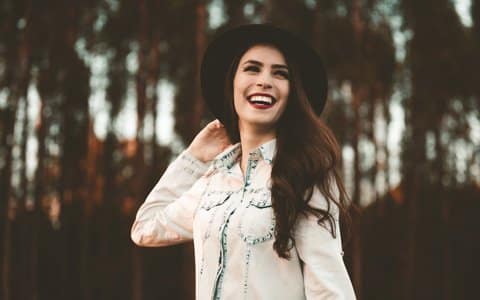 Your child's smile is the most precious sight you've ever seen. As a result, you'd do anything to protect it from everything from losing a tooth to a severe cavity to keeping their teeth throughout their career as a budding athlete. Luckily, you aren't taking on this endeavor alone. Your family dentist is here to help you. Read more to learn three ways that preventive dentistry can help keep your child's smile in excellent condition.
1. Fluoride Treatments
Did you know that drinking tap water instead of bottled water is one easy way to lessen your chances of getting cavities? That's all because of fluoride, a mineral that occurs naturally in all water sources. Fluoride helps strengthen teeth against decay, whether your child drinks it in water, gets it from their toothpaste, or has it applied topically at your family dentist's office. Ask your child's dentist about fluoride treatments to make their teeth stronger in the fight against cavities.
2. Dental Sealants
Sometimes little arms have trouble reaching to brush and floss the teeth in the back of the mouth, known as molars. This increases the risk that your child will develop cavities in those teeth. That's where dental sealants come in. Your family dentist can pain this plastic-like substance onto your child's molars to give them an extra boost of protection against decay. With proper maintenance, dental sealants can stay safely in place for several years before they need to be reapplied.
3. Mouthguards
Your little one might grow up to become a superstar athlete. However, they might be afraid to show off their grin on magazine covers when if they're missing a tooth. One way to prevent this from happening is making sure they wear a mouthguard. Your dentist can take impressions of your child's bite and use them to craft a durable plastic tray worn over the teeth to prevent injury due to impact. These trays are significantly more comfortable and provide better protection than the cheap mouthguards from the sporting goods store.
All three of these treatments are excellent ways of keeping your child's smile in great shape. Ask your family dentist about them today!
About the Author
Dr. Ali Torabi is a family dentist who achieved his Doctor of Dental Surgery degree from the University of Oklahoma. He has also undergone special training in several areas, including extensive continuing education from the prestigious Pankey Institute. His professional memberships include the American Dental Association and the Oklahoma Dental Association. His practice offers dental sealants, fluoride treatments, and mouthguards. To learn more about protecting your little one's precious smile, visit Dr. Torabi's website here.