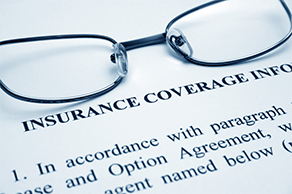 At Flawless Smile Dentistry, we know how important it is for our patients to receive dental care from a provider who will help them make the most of their dental insurance coverage. Our Claremore dentistry team processes and files dental insurance claims for many benefit plans, and we are in-network with numerous providers. Flawless Smile Dentistry is an in-network provider for Claremore BlueCross BlueShield patients. If you have questions about your benefit plan and covered services, please don't hesitate to call our team. We'll be happy to help with all your dental insurance needs.
What it Means to be In-Network
You have likely heard dental offices referred to as in-network or out of network. If you have a PPO insurance plan like those offered by BlueCross BlueShield, you may not even recognize a difference. For PPO dental insurance plans, in-network dentists have agreed to the pricing and treatments outlined by your dental insurance plan. If you have a PPO plan from BlueCross BlueShield, you can still choose to visit out of network dental practices. However, these providers do not have a standing agreement with your insurance company. That means you could experience the following adverse effects:
Higher out of pocket costs – an out of network office can charge higher fees than those deemed acceptable by your benefit plan. You'll need to pay both your regular out of pocket percentage of treatment and the difference in price between the insurance average fee and your out of network provider's actual charge.
Longer waiting periods – some dental offices will not begin treatment unless the benefit provider agrees to coverage, so you may end up waiting for your dental insurance paperwork to be preapproved before you can even begin treatment.
Potential lack of coverage – while PPO dental insurance plans do work with out of network providers, there are some situations where the treatment plans or charges these offices submit are rejected by the dental benefit provider. In this case, you would be responsible for the entire cost of treatment.
Benefits of an In-Network Provider
An in-network dental office is almost always your best option. You know that the in-network team has experience with your benefit provider, and that you will always receive the maximum coverage and lowest out of pocket fees. Our BlueCross BlueShield in-network dental office provides patients with fast, efficient insurance claim processing and filing.
Maximizing Your Insurance with Regular Checkups
At Flawless Smile Dentistry, we recommend all of our patients visit us every six months for dental checkups and teeth cleanings, but these biannual dental visits are also the easiest way to maximize your dental insurance coverage. Most BlueCross BlueShield benefit plans provide 100% coverage for two dental checkups and teeth cleanings each year. Additionally, by attending these regular visits, your risk for the more advanced oral health concerns that receive lower coverage are reduced. By visiting us for checkups, you keep your smile whole and healthy for life, and you get to avoid high out of pocket treatment costs.