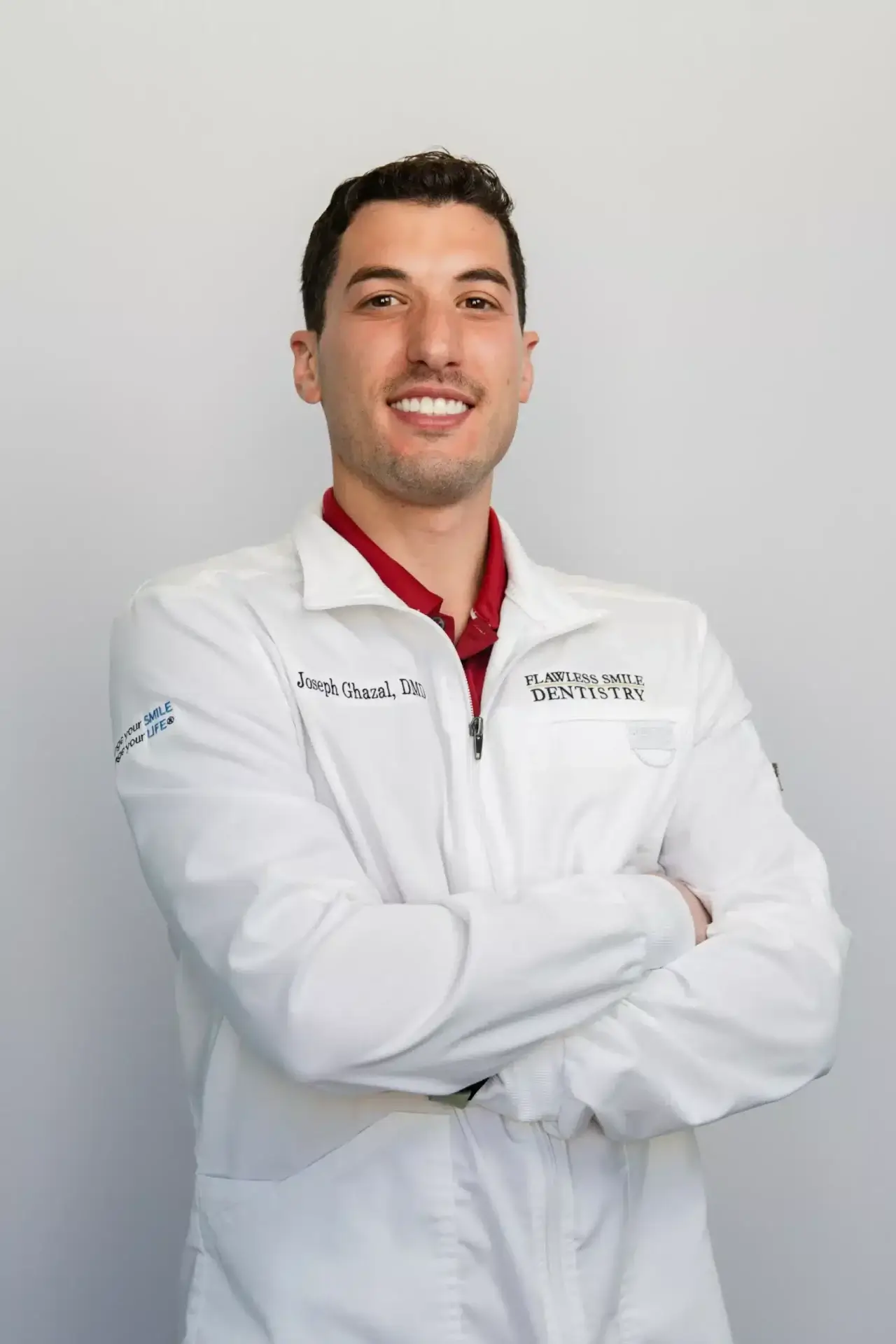 Dr. Ghazal is a Tulsa native who feels at home here and wants to make sure you do as well. His outgoing personality makes you feel like you're talking to an old friend (rather than your dentist). He graduated from Union High School in 2011 and went to the University of Oklahoma (Go Sooners!) and received his bachelor's in chemical biosciences in 2015. During his time at OU, he began his career in dentistry as a dental assistant and has been working in the dental field since 2013. From there, his career took him to dental school at ATSU in St. Louis, Missouri, where he graduated in 2020. He has enjoyed practicing dentistry and expanding his knowledge since!
More about Dr. Ghazal

Dr. G has always had a heart for people. He loves helping his patients understand the importance of oral hygiene and seeing them leave with a smile. His favorite thing about dentistry is seeing how a smile can change someone's life.

Dr. G loves life and enjoys the finest it has to offer! This includes his wonderful dog Nina, a dozen, and an Australian Shepherd mix that he rescued in 2020. His favorite sport is soccer, so catch him in any league he can get into or enjoy an FC Tulsa soccer game on the weekend. He loves spending time with his family and friends, especially when there is good food involved. He loves to travel and see the world, exploring exotic places and foods, so be sure to ask him about his latest trip.